FREE EXPRESS SHIPPING ON ORDERS OVER $99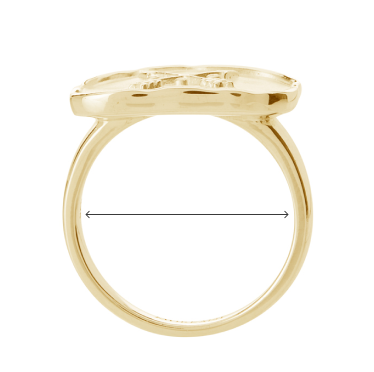 How to find your ring size
Either
Measure an existing ring:
1.
Choose the ring that best matches the finger you want to wear your new ring on.
2.
Measure the internal diameter in mm (millimetres).
3.
Use the below chart provided to determine your recommended size.
or
Measure your finger:
1.
We recommend wrapping a narrow strip of paper or piece of string comfortable around your intended finger for your new ring.
2.
Mark the end or cut the string where it meets and measure the length of the string or paper. This is the circumference.
3.
Match your measurement to the circumference column in the chart below.
Ring Size Chart
| size | inner diameter | Circumference |
| --- | --- | --- |
| 5 | 15.75mm | 49.5mm |
| 6 | 16.5mm | 51.8mm |
| 7 | 17.3mm | 54.4mm |
| 8 | 18.1mm | 56.9mm |
| 9 | 19.0mm | 60.0mm |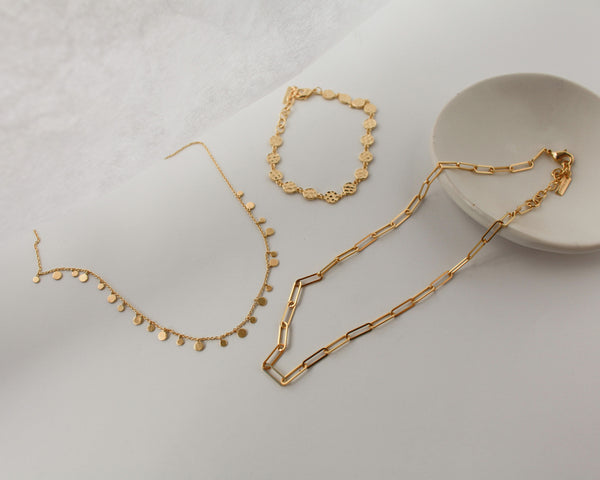 Handcrafted Jewellery
As our products are handcrafted, there may be slight variances in the pieces, which we think adds to the beauty of the silver and are not considered faults. Certain components such as clasps and earring hooks and posts are also particularly delicate. Our products require special care and storage and we cannot accept returns caused from mistreatment or neglect of our products.
Bangle Size Chart
| size | inner diameter |
| --- | --- |
| Medium | 63mm |
| Large | 67mm |