FREE SHIPPING ON ORDERS OVER $99
Our story
We believe in creating beautiful jewellery in a mindful way with durable materials. Each collection is originally designed and hand drawn by our founder and designer, Kiralee McNamara. Her love for travel combined with a love for architecture and pattern has led to the creation of unique and contemporary jewellery pieces.
Artisan made
We are committed to working with suppliers that provide a good working environment to highly skilled artisans that use traditional and modern techniques. We use natural materials that are long wearing with the view to making our impact on earth more sustainable.
Pieces that tell a story
MURKANI is a Melbourne-based family owned fine jewellery label founded by Kiralee McNamara in 2013. Starting with a small collection of pieces inspired by Moorish architecture, each collection tells a story to create a wearable anthology of elevated, everyday pieces.
Distinctive designs to look at and live in, each piece is originally designed and hand drawn by McNamara, taking inspiration from symbolism and pattern in ancient architecture, art and travel.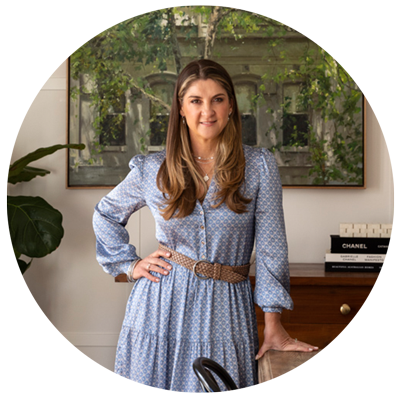 Since opening her grandmother's jewellery box as a child, McNamara's love and appreciation of jewellery has continued to flourish. From an early age, Kiralee coveted pieces from her Grandmother's collection, followed shortly afterwards by her Fimo Faze (who remembers that?!), creating pieces in the shape of gum leaves, nuts and selling it to craft stores in her teens… needless to say, they weren't the best sellers! After having her first child years later, the call to jewellery design returned. She handmade pieces while little Holly was sleeping. After moving to Vietnam with her husband and three young daughters in 2011, McNamara finally stepped away from her corporate career to pursue her passion and create Murkani.
Kiralee's Australian background combined with extensive time living and travelling overseas deeply influences her designs. Through MURKANI, Kiralee has also amplified a cause close to her heart. Through their ongoing partnership with Hagar Australia, Murkani has proudly donated more than $40,000 to help victims of trafficking, modern abuse and slavery in Cambodia.
MURKANI today
Kiralee has now returned home where she works with a lovely Melbourne based team. MURKANI Jewellery is stocked in a gorgeous selection of independent boutiques across Australia and New Zealand as well as international boutiques and online stores.

Giving Back
On March 2019, MURKANI Jewellery announced the beginning of a long standing partnership with Hagar Australia, a non-for-profit organisation that supports women and children in Cambodia, Afghanistan and Vietnam, who have been victims of trafficking, modern slavery and abuse. To learn more about Hagar's work, the impact that our partnership brings and how you can help, please visit our community page. Click here.
In September 2022, in collaboration with Daisy Hill, Murkani announced a new partnership with Australia Education Foundation (AIEF). For every necklace sold from CONNECTED, $5 will be donated to AIEF to help increase the number of scholarship opportunities at their Partner Schools. AIEF defines success as First Nations students' completion of Year12 and a successful transition to further tertiary studies or employment.