FREE SHIPPING ON ORDERS OVER $99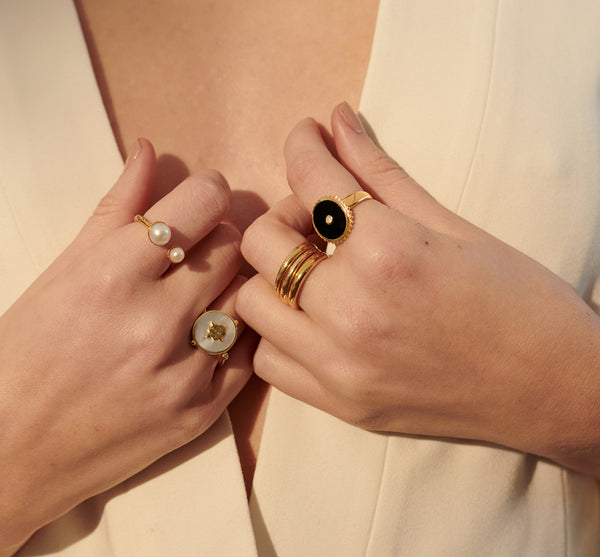 HALCYON RINGS COMING SOON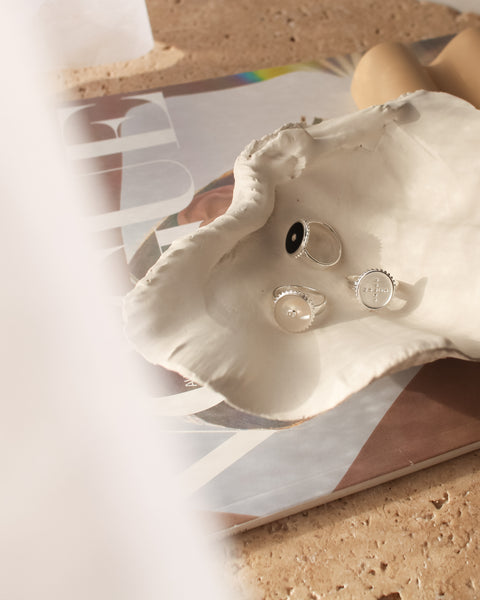 Launching 10th of August, 5pm
NEW HALCYON RINGS
Inspiring discerning wearers to manifest their own halcyon times of calm, peace and prosperity, MURKANI's latest capsule Collection combines artful symbolism and timeless quality to reimagine the everyday talisman for modern women.
Equilibrium Ring
While Black Onyx encourages grounding, protection and self-control, White Topaz concentrates the wearer on love and promotes equilibrium.
Halcyon Ring
The Halcyon design features the Celtic Ailm symbol set with White Topaz stones. The Ailm cross gives the wearer courage and strength as she moves into the future with confidence and calm while the outer circle represents a balanced and complete soul.
Shield Ring
Mother of Pearl protects the wearer from harmful energy, while White Topaz helps the wearer focus on love and offers clarity for the future
While you wait for the rings...