FREE SHIPPING ON ORDERS OVER $99
TERRA
The Terra Collection was inspired by Designer Kiralee McNamara's trip to the North West parts of Australia for a couple of months with her family. The red dirt, the craggy rocks, the rugged surfaces, the deep starry nights and the endless blue waters are so quintessentially Australian.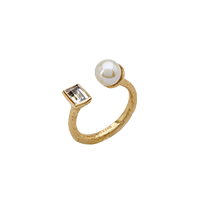 DISCOVER THE COLLECTION
Halcyon
Inspiring discerning wearers to manifest their own halcyon times of calm, peace and prosperity.